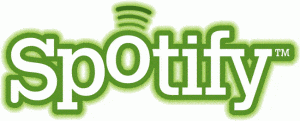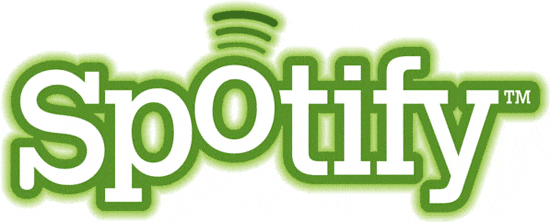 If you are invested in the media sector with equities like Sirius XM Radio (NASDAQ:SIRI), chances are that you have heard of and are well aware of the strides being made by Internet Radio companies like Slacker, MOG, Pandora and Spotify. The competitors in the media landscape run the gamut of offerings and each has morphed the manner in which they do business over the years.
For a long time Internet radio went with a free ad supported business model. That model is not going away anytime soon, but premium subscription based aspects to services are making inroads. Pandora offers Pandora One, and has seen subscription revenue spike substantially. Slacker allows for more features and additional news and sports content for their premium tier. MOG has taken a pure subscription model and allows users unlimited play and downloads for $10 per month. What we see as a common thread is that subscription based service is something that consumers are not afraid of, and companies need in order to survive.
One company that has their sites set on the U.S. market is Spotify. The service is widely popular in Europe, and their expansion to U.S. markets has been no secret. Recently Spotify announced changes to its free service. Beginning April 14, 2011, the company added restrictions to their service. Their CEO, Daniel Ek, "Above all, this means we can continue making Spotify available to all in the long-term."
Spotify, like Pandora and Slacker, offers both a free (ad supported), and paid (commercial free) levels of service. The paid service is required for mobile listening (like Last.fm). The changes Spotify is implementing are for the free version.
Free Now Comes With Restrictions:
New Spotify users will be able to use the free service in its current form for up to six months.
Changes to service will start May 1, 2011. Users who signed up for the service on or before November 1, 2010, will be able to play each Spotify track up to five times. To go beyond five streams of the same song, the user will need to upgrade to an Unlimited or Premium level of service. If you like that hit song and want to hear if often you need to upgrade and become a PAYING subscriber.
Listening time for free users will be limited to 10 hours per month (the limit used to be 20 hours per month) after the first six months grace period This equates to a bit over 15 minutes per day. Basically the push is to get people onto the premium service.
In an effort to calm the waters of those that listen and are impacted by the changes, Spotify will give away a free 30-day trial of Spotify Premium during the month of May.
Billboards Glen Peoples connects the dots as to what is driving these changes.
"First, the changes could be the result of Spotify's need to maintain its licenses with right holders in Europe while pursuing expansion into other markets, namely the United States. The company, which operates its music service in seven Western European countries, has long desired to launch in the states and is said to have run into opposition over the free version of its service.

Second, these changes could also have financial motives. The heaviest free users are also the most costly because of the royalties they accrue. If the revenue their visits and attention bring do not scale to the volume of music they play, they're a net loss for Spotify. It's a concern for other online services. Just a couple weeks ago the New York Times set limits — with a few gaping loopholes — on the number of free articles non-paying readers could access each month. At both Spotify and the Times, some content will be free but the companies are taking steps to get customers to pay to access content."
Clearly with the advent of mobile devices and additional connectivity, the record labels are looking for any way possible to monetize music listening. While they do want to extract their pound of flesh from streaming services, they also understand that without them there is no money to divvy up. The secret is finding that happy medium where consumers feel they get value and the features they want, while at the same time allowing the streaming companies make money, and the labels themselves are financially rewarded.
What we can clearly see is that free comes with restrictions.