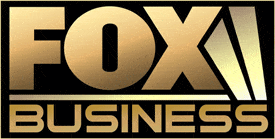 The channel lineup is still receiving some tweaking and this time XM subscribers lost the Fox Business Channel. The Fox Business channel is somewhat newer, and not as well established as its brethren CNBC and Bloomberg.
This is not the first time Fox has made the news with regard to satellite radio. For a period of time, the Fox News channel was dropped from Sirius as negotiations between Sirius and Fox did not come to common ground. During that period, XM touted the fact that they had Fox News and in addition added other Fox programming to their line-up. Ultimately, Mel Karmazin negotiated a deal with Fox that was not only less expensive for Sirius, but for XM as well.
Karmazin, as part of his agreement with Fox, did not carry the other Fox channels. Thus, it is no surprise that the merged company would trim programming such as this. With CNBC and Bloomberg having larger audiences, the move seems to make business sense. The move was effective December 27th, and has not had the same level of "uproar" from subscribers as the merged channel line-up did.
Position - Long Sirius XM