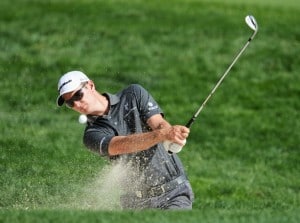 SiriusXM Radio (SIRI) has announced that, once again, it will be broadcasting the PGA Championship live.  This is the 95th year for the prestigious tournament and represents this season's final major golf championship.  The live coverage will begin this Thursday, Aug. 8th, and run through Sunday, Aug. 11th, on channel 93 on XM and channel 208 on Sirius Premier.
SiriusXM's live coverage, will come directly from Oak Hill Country Club in Rochester, N.Y.  Earl Forcey and analyst John Maginnes will host the coverage and offer SiriusXM listeners insight and analysis throughout the weekend.  Important updates will be delivered by roving reporters Fred Albers, Mark Carnevale and Dennis Paulson.
The golfing action starts daily at 12:00 pm ET (Thursday-Sunday) and will continue until the conclusion of each day's play.  SiriusXM has more though, by offering the PGA Championship Preview Show prior to each days action.  The PGA Preview Show is hosted by Matt Adams, and will air each day at 10:00 am ET.
Even after play stops the golf talk continues.  At the end of each round, John Maginnes will host a special edition of his show, Maginnes on Tap, to provide listeners with a wrap-up of the day's action.
Whether you are in the car, mowing the lawn, or out playing a round of your own, tune into this special live coverage to keep on top of this final major of the year.