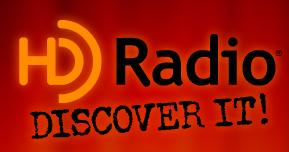 Ford Motor Company announced today that they plan to offer HD radio in their vehicles as a dealer installed option across nearly all 2008 product lines. The radios can also be installed in most 2005 and newer vehicles. The radios, like Ford's Sirius installations are compatible with Ford's SYNC program.
While some may feel that this move is threatening to Sirius (Fords satellite radio partner), that sentiment could not be further from the truth. The digital age is here, and automakers are beginning to respond to the wide variety of choices available to consumers. In the end, the content will dictate which technologies are more widely accepted, but the key is the ability to offer their customers a diverse choice to consider.
"We believe HD Digital Radio will be an important part of Ford's commitment to delivering innovations with mass appeal," said Kim Irwin, Vehicle Personalization and Accessories manager for Ford's Customer Service Division. "We're helping our customers stay connected by supporting the features and functions they want in their vehicles. The dramatically improved audio, text and data features of HD Digital Radio - along with its hundreds of new radio stations - create a compelling combination at the right price."
HD radio, along with traditional radio, Internet radio, and i-Pods have been identified as competitors by Sirius and XM as they propose to merge. The announcement today that HD will be widely available in one of the "Big Three" automakers is a conclusive step in demonstrating that there are several forms of competition. What I would love to see is a single radio offering an across the board offering.
Position - Long Sirius, Long Ford