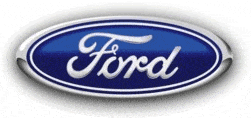 In yet another boost of confidence Ford motor Company announced a profit of $2.1 billion, and remained optimistic about the outlook of the auto sector for 2010. The company, which did not seek a government bail-out, seems to be on very solid footing. Along with their Q1 numbers, Ford indicated that they will be paying down debt early, and still be on pace to turn in a "solidly profitable" 2010.
Ford remained firm on auto sector U.S. sales of 11.5 to 12.2 million units. This would seem to indicate that auto sales in April are within the targeted numbers of Ford. This would translate to an average of just under 1 million cars sold per month, a number that should make satellite radio investors happy.
Full auto sector sales for April should be released next week.
Position - Long Sirius XM, No Position Ford