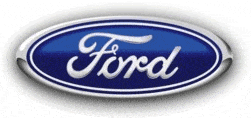 Ford, which seemed to stay in first gear for a long time with regards to satellite radio is ramping things up quickly, and is introducing some great in dash entertainment options in their vehicle line-up. By 2009, Ford should be cruising along at top speed with Sirius and SYNC. The company anticipates showing off their latest and greatest at CES this Sunday with an announcement of what comes next for SYNC as well as an introduction of Ford's new SIRIUS Travel Link navigation system.
"Ford's goal is to deliver the smart, connected in-car experience that customers today demand and to lead the industry into a new era of in-vehicle connectivity," says Derrick Kuzak, Ford's group vice president of Global Product Development, who will attend the International CES, the world's largest consumer trade event and showcase for new technologies.
"Ford is answering the call with the best technology solutions from companies like Microsoft and SIRIUS, connecting customers with mobile devices, important information they need on the road and bringing the experience to life with the latest in navigation technology and branded audio," Kuzak adds.
Ford anticipates that SYNC systems will be in 1,000,000 cars by early 2009. Ford's SYNC connects users to their music, their cellphones, and more.
Ford SIRIUS Travel Link navigation system which promises to allow users access to up-to-the- minute information and entertainment content through the vehicle's navigation system. The system offers navigation, traffic data, weather, gas prices, movie prices, and much more.
Travel Link works through the existing SIRIUS satellite and repeater infrastructure – offering uninterrupted, coast-to-coast coverage. Specifically, the Ford SIRIUS Travel Link system provides information on:
Traffic Data: SIRIUS Travel Link combines real-time traffic speed and flow data with accident and incident information to allow the user to navigate around congested areas.
Weather: SIRIUS Travel Link shows coast-to-coast weather data, current conditions and five-day forecasts, detailed storm cell information, hurricane and tropical storm tracking, local wind speeds, and even ski resort conditions.
Fuel Prices: Drawing on information from more than 120,000 gas stations, SIRIUS Travel Link sorts fuel options by price, distance or alphabetically. If requested, the navigation system can route users to the gasoline station with the lowest fuel price.
Sports: No matter your passion – NFL, NBA, MLB, NHL, NASCAR, NCAAF, NCAAB, and golf – SIRIUS Travel Link provides scores and schedules and can be personalized for the user's selected teams.
Movies: With listings from more than 4,500 movie theaters, SIRIUS Travel Link helps consumers plan ahead by providing movie times, theater addresses, ratings and run lengths. Using the Ford navigation system, the data can be sorted by distance. If requested, the navigation system can route users to the selected movie theater."Having this information in a car is game-changing," said Doug Wilsterman, SIRIUS senior vice president and general manager for automotive OEMs. "This is technology that drivers will use everyday."
When introduced this summer, the all-new 2009 Lincoln MKS will be one of the first vehicles with Ford's full suite of new in-car communications technologies, including Travel Link. The service will be offered on multiple Ford, Lincoln, and Mercury vehicles by the end of the year.
A six-month introductory subscription to the SIRIUS Travel Link service – combined with the SIRIUS Satellite Radio audio service – will be included in every Ford, Lincoln and Mercury vehicle equipped with Ford's next-generation navigation system.
[via Fox Busines]
Position – Long Sirius, No Position Ford