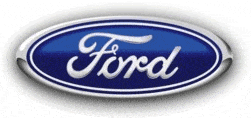 Ford announced their second quarter results today and beat the street on metrics pretty much across the board. The automaker has reported five profitable quarters in a row, and stated that they see even more profits coming in 2011. The news bodes well for Sirius XM Radio, which relies heavily on auto sales to deliver subscribers to their rolls.
Hearing Ford once again reiterate a 2010 industry sales total of 11.5 to 12 million vehicles is also good news for satellite radio. That number is just above the 11 million Sirius XM used in offering their guidance for 2010. The good thing here is that SIRI is set to beat their guidance because of the better auto sales, but the numbers are not so huge that the costs associated with that growth are overwhelming. In my opinion, even at 12.5 million vehicles sold in 2010, SIRI can present good metrics across the board and will be able to demonstrate the sustainability of their subscription model.
Ford stated that they are keeping in line with their planned Q3 production. The good news for SIRI investors here is that most OEM's are keeping inventory levels much tighter than years past in an effort to improve cash flow. Lower inventory means that Sirius XM will not have subsidized chip-sets sitting in radios that have not yet reached dealers. This new strategy by OEM's will carry long term benefits for SIRI as it will also improve cash flow for satellite radio. There is a ways to go before we get to auto sales of 15 or 16 million per year, but with about 12 million this year and an anticipated 13.5 million next year, the horizons for SIRI are getting brighter.
Position - Long Sirius XM Radio, No Position Ford