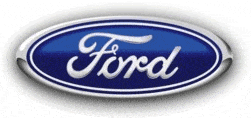 The UAW and Ford Motor Company have reached a tentative labor agreement. The agreement was reached in the early morning hours of November 3rd, and can potentially avoid the short term strikes that happened with GM and Chrysler. If the deal is ratified by the union membership, it will bring to a close all of the negotiations for automakers, and the dust can settle over the coming years.
For satellite radio investors, this news represents a consistency of production of satellite radio equipped vehicles. This aspect is of great importance because the OEM channel is currently the driver for satellite radio subscriptions. The automotive channel has been consistently announcing deeper installation rates during the course of 2007, and it is anticipated that Ford, a Sirius partner, will be making an announcement regarding installations soon.
Bringing this uncertainty to a close in combination with what is typically the strongest quarter for retail should give the sector some stability as an announcement regarding the merger is awaited.
Position - Long Sirius, Long XM, No Position Ford