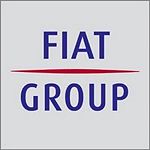 The auto industry in the United States has been down for quite some time. Each month headlines of declining sales circulate the net, and just when we begin to think that the bottom has been reached, sales and projections continue in a downward spiral. Two of the big three, Chrysler and GM, were on the verge of bankruptcy when the government finally provided a bailout loan. Now, as if from left field, Fiat has stepped up to the plate and taken a 35% stake in Chrysler.
For satellite radio sector watchers, this is potentially big news. Chrysler was a leader in satellite radio installations. On a percentage basis, the automaker was a major contributor to Sirius' subscription base, and had the merger not happened, there could have been a real concern over how many subscribers the company could deliver. Form a consumer standpoint Chrysler had lost face. People simply did not have confidence that the company would remain viable, and that was having a tremendous impact on sales.
One of the positives about the Chrysler satellite deal was that it is cash flow friendly, and also gave the subscriber rolls a boost via their standard 1 year subscription as compared to 3 months from General Motors. The deal was ion many ways a polar opposite of the GM deal, which seasoned satellite radio investors know, was the most expensive deal in the OEM stable. With Chrysler's poor sales performance, the blended look at the OEM picture simply was not as attractive.
Fiat's entry into the game does not mean instantaneous sales, but will help to build consumer confidence that Chrysler will remain viable. This is the first step in winning back consumers. The road is not easy going, but the thought of a troubled General Motors teaming up with a troubled Chrysler was not making anyone smile, and until now other options seemed impossible.
What does this deal mean to SDARS? At this point not much... over time, it means a better looking blended OEM channel is still possible.
Position: Long Sirius XM, No Position GM