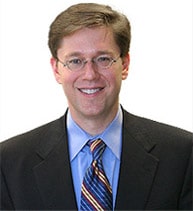 Kevin Martin, Chairman of the FCC is out in Vegas enjoying the Consumer Electronics Show. In a chat between CEA President Gary Shapiro and Kevin Martin, the subject of the Sirius and XM merger was brought up. While not addressing specifics of the merger, Martin did give a bit of insight into what has transpired thus far.
Shapiro inquired Martin as to whether approval of the XM-Sirius merger would bode well for a merger between Echostar and DirecTV. In his answer Martin did not drop any real clue on the merger but did mention the a-la-carte type proposals by Sirius and how such proposals would allow consumers more choice over content as well as price point.
Reading between the lines, it appears that the pricing and a-la-carte programming offerings are something that indeed carries an appeal for Martin, and that he would like to see similar offering happen in the world of television. No indication relative to timing was mentioned, nor any inclination as to which way the FCC is leaning. The merger between Sirius passed the 180 day mark on the FCC time clock last month, but has not been stopped, as comments continue to roll in.
[via Paid Content]
Position - Long Sirius, Long XM, No Position DISH, No Position DirecTV