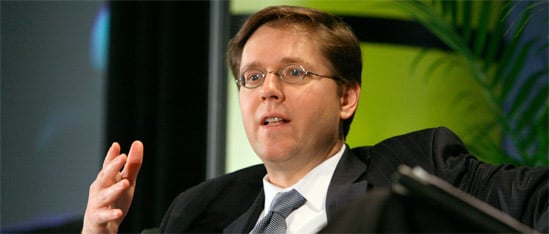 With a new administration getting ready to make their own mark on Washington, the resignation of certain positions goes without saying. However, because Kevin Martin was such an integral figure over the past 2 years for investors in Sirius XM Radio, we thought readers would want to know.
Kevin Martin's resignation was delivered today, and will be effective on January 20th. Martin first plan of action is joining The Aspen Institute, a nonpartisan think tank in Washington, D.C. He will be a Senior Fellow.
It has been rumored that President-elect Barack Obama will nominate Julius Genachowski, who was Obama's Technology Advisor, to head up the FCC. Other possible names that have been rumored include analyst Blaire Levin, a name that should be familiar to satellite radio investors.
Martin's letter of resignation was delivered to President Bush and stated, "During this period, we have seen a telecommunications industry undergoing rapid and unprecedented change. As a result of the market-oriented and consumer focused policies we have pursued the American people are now reaping the rewards of convergence and the broadband revolution including new and more innovative technologies and services at ever-declining prices."
Position - Long Sirius XM