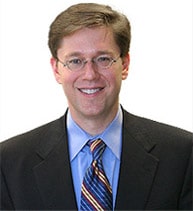 The FCC's Kevin Martin stated in a press briefing today that the agency is anticipating a decision on the proposed merger between Sirius and XM by the end of the first quarter of 2008. Martin indicated that the FCC has not completed it's review, and that as recently as last week they had some follow up questions for Sirius and XM.
Details of what the follow up question entailed were not disclosed, but a recent Sirius/XM Exparte filing with the FCC may give some indication. The Exparte filing related to CRA's analysis of components of the merger. While most of the data in the filing was redacted, the analysis offers in depth detail on the subscriber base of both Sirius and XM. The companies have a great deal of data because they are subscription businesses. They have zip code data, churn data, crossover data, etc.
Also indicated by Martin was the fact that the FCC may not wait for the Department of Justice to make their decision. As Sirius Buzz reported last week, it is possible that the FCC could act first, and if that happens with a positive decision, that Sirius and XM could move forward with the merger, unless the DOJ sues to block the merger. In our last article regarding the subject we indicated that we felt that the DOJ would act first, but as time passes, anything could happen.
There have been some publications that recently speculated that the merger would go beyond the first quarter. Today's news seems to cast that type of assertion aside, but we have seen reports that Martin was seeking a Q4 2007 decision before. Martins comments seem to be in line with comments from Commissioner Adelstein in late December.
[via Radio Online]
Position - Long Sirius, XM