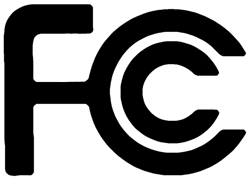 The FCC has filed letters with both Sirius and XM requesting additional information (Letter To Sirius - The Information Requested / Letter To XM - The Information Requested). The letters, dated November 2nd outline specific questions for Sirius and XM to answer. The companies need to submit their respective answers, provide any supporting documentation, and if necessary, amend their consolidated application to reflect their answers. The FCC has requested that this information be provided by November 16th, 2007.
The letter also states that Sirius and XM should use the "CONFIDENTIAL AND PROPRIETARY" clause as an exception rather than the rule. The FCC suggests that the protective status has been overused in the filings to date, and that it has caused problems which "frustrate the Commissions goals." The FCC clearly states that they reserve the right to make corrective measures to address such problems should they arise.
For sector watchers, this is a clear indication that the FCC process is continuing, but also that the anticipated decision from that agency is likely beyond November 16th, the date by which Sirius and XM need to get their respective answers to the FCC. Rumors recently spread regarding the Department of Justice issuing a decision as early as this week. This is possible, as the decisions of the two agencies do not have to be issued at the same time. However, the agencies do coordinate their efforts, and this news from the FCC may extend the time line that some are anticipating.
I have published that I anticipated regulatory decisions between November 20th and December 6th. This latest development would make the early part of that time line improbable, and may extend the back end of that time line by a week or more. I still feel that the decision is a Q4 event, and will not spill into 2008.
Position - Long Sirius, Long XM