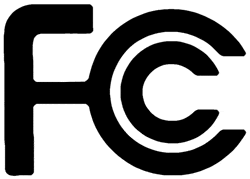 As we reported on September 10 in our article titled "Notable Upcoming FCC Events", a Public Hearing on Media Ownership is scheduled for this afternoon in Chicago, starting at 4:00 PM and running to 11:00 PM.
The Public Hearing on Media Ownership is designed to get public comment regarding the subject of terrestrial radio consolidation. In the past, such meetings have brought up the subject of the proposed Sirius and XM merger, and have also given some insight on the various commissioners stances with regards to the subject of consolidation. This is the fifth such media ownership public hearing out of six meetings that have been scheduled.
Seeing that the meeting will happen after hours today, any news that comes from it will be tomorrows news, and thus it would be prudent for investors to keep tabs on what transpires this evening. readers can listen by visiting the link on the FCC website.
Position - Long Sirius, Long XM