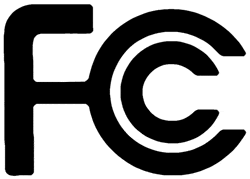 As expected, the FCC has begun its inquisition into whether iBiquity's HD Radio should be included into Sirius XM radios.
"As an initial matter, (the FCC) seeks comment on the extent to which the market is already making multi-functional radio receivers available to the public that include 2 or more of the following capabilities: SDARS, HD Radio, iPod/MP3, Internet or any other technologies capable of providing audio entertainment services."
The full Notice of Inquiry indicates what will inevitably be a very protracted undertaking that may make the Sirius XM merger look like it was fast-tracked. One of my biggest issues in the merger process was that I questioned the authority of the FCC to mandate such a communistic idea as HD inclusion. One of the most noteworthy comments in briefly reading the NOI, is that the commission seeks comment on whether the Commission has the jurisdiction to mandate the inclusion of HD Radio, SDARS, or any other audio technology in receivers.
Full FCC Notice Of Inquiry