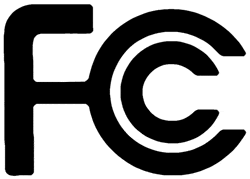 FCC Commissioner Meredith Attwell baker announced today that she is resigning from her post effective June 3, 2011, just 3 weeks away. Baker served on the commission for two years and will be joining media giant Comcast as the communications giant's new Senior Vice President of Government Affairs for NBC Universal. The move could raise some eyebrows as Baker voted in favor of a recent merger between Comcast and NBC merger in January. Baker was one of only two republicans on the FCC commission.
For Sirius XM (NASDAQ:SIRI) this will certainly be interesting news. Baker was frequently lobbied by the satellite radio provider regarding their request to get an FCC mandated price freeze lifted. Sirius XM's Mel Karmazin spoke publicly about a potential rate hike during the companies Q1 conference call a week and a half ago. The company can not raise prices until a decision is made by the FCC on the issue. At this point it would appear that if no decision on the price freeze is issued prior to Baker's June 3 departure, the company could have to wait for a new FCC commissioner to be sworn in. The FCC has come under intense scrutiny lately and has seemed to be slow in issuing decisions.
Certainly satellite radio investors will want to follow this issue closely as it could carry implications to issues surrounding satellite radio in the immediate future.
Position - Long Sirius XM Radio