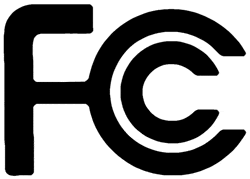 While at first blush this may not seem like news to satellite radio investors, it does involve competitors of Sirius XM, and by extension, Sirius XM investors will want to keep tabs on news such as this. Today it was announced the the FCC, with support from the Justice Department, is appealing a decision made by Second Court of Appeals which stated in a decision that the FCC language on their indecency standard is unconstitutionally vague.
At stake is the ability of the FCC to enforce decency standards that could vary depending on who the alleged offender is, or who is in power at the FCC at any given time. The Second Court ruling came in regard to a suit against Fox which was appealed to a higher court, and then sent back down to the Second Court.
FCC General Council Austin Schlick stated, "The FCC and the Justice Department are today asking the federal court of appeals in New York to reconsider its decision in Fox v. FCC. The three-judge panel's decision in July raised serious concerns about the Commission's ability to protect children and families from indecent broadcast programming...The Commission remains committed to empowering parents and protecting children, and looks forward to the court of appeals' further consideration of our arguments."
The issues raised in this court battle are the very same arguments Sirius XM's Howard Stern have been making for years. It will be interesting to see how all of this pans out.
Position - Long Sirius XM Radio