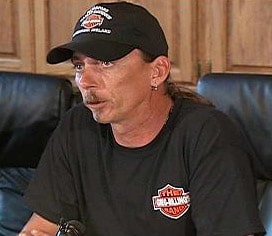 Well, Bubba The Love Sponge is not called a shock jock because he makes friends with everyone. The Sirius Satellite Radio/Cox Communications radio host found himself on the short end of an upset Mark Lunsford, who's daughter was abducted and murdered. The father, two years after the incident, has indicated that he is going to sue the Citrus County Sheriff's Department and the Florida Department of Law Enforcement for negligence in the death of his daughter.
Apparently the story is big news in the Tampa Florida area where Bubba hosts a morning show on terrestrial radio, and an afternoon show on Sirius. Bubba, likely trying to be topical and a bit controversial stated on his radio show that Lunsford was only suing to get money. Lunsford took exception and called Bubba to confront him.
In the confrontation Lunsford stated that the suit was not about the money, but instead about invoking a change in policy, and that any money he won would pay his lawyers with the balance donated to the Citrus County Children's Advocacy Center, named Jessie's Place, in memory of his daughter.
Well, if Lunsford is being forthright, and indeed the money (the most he can win is $100,000) is donated, Bubba owes the man an apology.
The issue is perhaps that Lunsford is not being above board in this whole issue. It is reported that he started a charity in his daughters name, seeking donations, and doing carnival rides for the charity. Meanwhile his lifestyle has changed, and he drives around in a brand new Hummer 2. People critical of him are calling for an audit of the charity. It is rumored that Bubba The Love Sponge, who was outspokenly critical of Lunsford, was getting ready to expose the whole circus on his radio show.
HMM. If Bubba is right, Lunsford should go crawl under a rock.
The kidnap and murder of Lunsford's daughter was a terrible crime. The actions of the police department could have been better. How this story unfolds will be interesting to say the least.
Just another story in the unfolding saga of Bubba The Love Sponge.
[ Via Bay News 9 ] [ Call Audio ]
Position - Long Sirius.