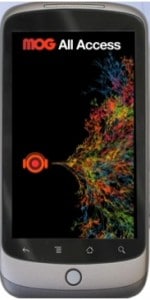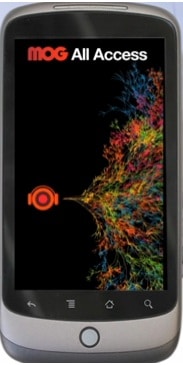 Today at f8, Facebook's developer conference, MOG announced a new social music listening experience integrated with Facebook Platform that makes it easy for people to discover music through friends.  MOG joins a long list of music services that have become more social through Facebook.  MOG's state-of-the-art, on-demand and free listening service is now integrated with Facebook Platform and the Internet radio provider has put a blinding focus on making it incredibly simple to find the music your friends are listening to. Through Facebook Platform, the MOG experience is now more personal and relevant for each person, represents the pinnacle of music discovery.
MOG recently launched a free version of its award-winning on-demand music service that gives music lovers access to MOG's entire catalog of over 12 million songs.  Free listeners on MOG receive a virtual "gas tank" full of music visibly integrated into the service.  The tank, called FreePlay, is built upon game mechanics that enable people to continuously earn free music by participating in activities that are social.  This strategy ensures that free users interact with the service.  It is an ingenious way to garner the most bang for the buck with free listeners and helps ensure that the free service can be profitable. Listeners are able to earn more free music from MOG simply by creating and sharing playlists and exploring mog.com.
MOG takes advantage of HTML5 technology featuring a slick new Web interface, as well as advanced features including the integration with Facebook Platform for personalized recommendations.  People who connect MOG with Facebook will see MOG's music recommendations based on both personal listening habits and the artist "likes" of a listener and their friends on Facebook.  MOG's other notable features include a fast, easy to use interface, drag-and-drop functionality for identifying favorites and creating playlists, redesigned artist pages, and revolutionary radio that offers artist-derived stations without the restrictions or limitations imposed by other online radio services.  Playing music from MOG does not require a desktop client, so logging in is a seamless experience and people can enjoy MOG's vast catalog with just one click.
With music services signing up with Facebook it will be interesting to see which service gains an advantage.