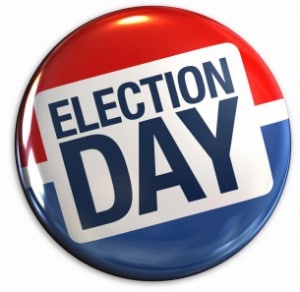 Election day is upon us, no more political ads, no more mudslinging, it all comes down to today and SiriusXM has you covered.
Starting at noon ET you can check in with reporters and election officials on P.O.T.U.S (ch. 124) for up to the minute returns, live updates from campaign headquarters, and even key victory speeches. Not your speed? You could always check out the special "Election Night Powered by Twitter" (Sirius 123/XM 130) where they'll report on the vomit spewing from anyone smart enough to sign up for an account and limit themselves to 140 characters.
Would you prefer listening to your favorite never ending 24 hour a day news channel? SiriusXM will also be firing on all cylinders with BBC World Service, Bloomberg Radio, CNBC, CNN, CNN en Espanol, C-SPAN, FOX News, FOX News Talk, HLN, MSNBC and NPR Now.
There will also be less conventional coverage from channels like Raw Dog Comedy, BuzzFeed, Rotten Tomatoes, and even Playboy Radio, where your favorite Playmates will report on election returns.
Bottom line, if you spin the dial tonight, chances are you're going to land on some kind of election coverage  – and that's the way it should be. Check out the full Election 2012 lineup for more details.