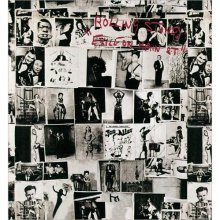 Sirius XM will broadcast of a conversation with Rolling Stones members Mick Jagger, Keith Richards and Charlie Watts by Don Was, producer extraordinaire and Outlaw Country host. The interview coincides with the re-release of the Rolling Stones' legendary 1972 album Exile on Main Street on May 18, 2010.
It is content such as this that adds value to a Sirius XM subscription. Sirius XM has the ability to bring out more about various artists than any other media company out there. For compelling artists, the company even offers limited run channels dedicated to that band. In the past the Rolling Stones have enjoyed their own channel on Sirius XM.
Don Was, the man who has produced many Rolling Stones studio albums, will talk with Jagger, Richards and Watts about the process of putting together the re-release of Exile on Main Street. The band gave Was access to the master tapes from the historic sessions, and he will share with SIRIUS XM listeners how they uncovered previously unreleased recordings.
Events such as this give bands unprecedented access to serious music fans on a massive scale. It is a win-win situation. The band can gain exposure and Sirius XM gets exclusive content. The biggest winner however is the satellite radio subscriber.
Source – Sirius XM Radio
Long Sirius XM Radio