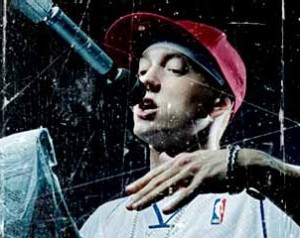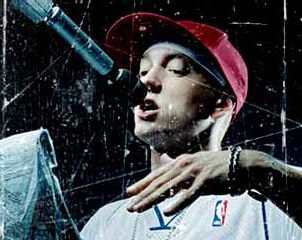 Today Sirius XM announced that it will broadcast an exclusive, in-depth, uncensored, three-hour interview with Eminem on the eve of the release of his latest album, Relapse.  The special "Shade 45 Presents...Eminem: The Prelapse Special" will air on Friday, May 15 at 8:00 pm ET on Shade 45, SIRIUS ch.45 and XM ch.66 with rebroadcasts every day from May 15 through May 19.
During the three-hour special, Eminem will sit down with Shade 45's program director, Reef, to take listeners on a guided tour through the making of his highly anticipated comeback album Relapse, in stores May 19.
Eminem will give track by track analysis and commentary on his return to the music scene while overcoming tragedy, loss and confronting his own personal demons. "Eminem: The Prelapse Special" will offer listeners a rare and candid look at Eminem reflecting on his life, career and his future.
For more information and rebroadcast times, check out sirius.com/shade45 or xmradio.com/shade45