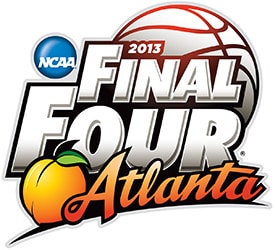 SiriusXM, as always, will broadcast play-by-play of every tournament game from the First Four® on March 19 and 20 through the Final Four® and national championship in Atlanta on April 6 and 8.
Starting tomorrow night, March 17, SiriusXM will kick off a night of live show specials covering the tournament as the team match-ups are announced.  Chris "Mad Dog" Russo and Steve Torre will host live 5-9 pm ET on Mad Dog Radio (ch. 86).  Then from 9-12 midnight ET, listeners can tune into continued coverage hosted by Bobby Cremins and Jason Horowitz on SiriusXM College Sports Nation (ch. 91).
The shows will feature interviews from team coaches, selection committee chair Mike Bobinski, and newly irate fans complaining about the matchups – seriously, listeners are encouraged to call in.
All games will be available to SiriusXM listeners, with no blackouts, on Sirius channels 85, 91-94 as well as XM channels 85, 91, 190-192. Listeners can check out the full list of matchups and their respective channel assignments starting Monday, March 18 at siriusxm.com/collegesports.