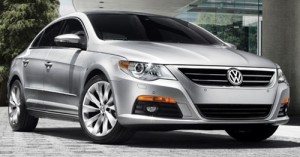 While the disaster in Japan and the impacts of it on certain manufacturers in the auto sector continue to make news, there is another aspect of of these events that can be viewed as a positive for the auto industry. In general it is now expected that normalized production for makers such as Toyota, Honda, and Nissan will not happen until the end of the year. These auto makers have stated that they do anticipate meeting demand, but that certain models may become hard to find. This opens the door for other brands.
Until now most sector watchers have assumed that Ford, GM, Chrysler, Hyundai, and Kia would be the major beneficiaries of production slow downs in Japan. What some people have missed was that European brands such as Volkswagen were already gaining traction prior to the disaster, and seem well equipped to continue regular and even begin increased production.
Every year most car companies have brief shut downs in plants while they re-tool, and get ready to manufacture new models. While these shut downs are necessary, they sometimes are a bit longer than really needed. Today it was reported that Volkswagen is considering foregoing a shutdown at at least one plant and other makers such as BMW and Mercedes-Benz will be adding shifts to meet demand.
For satellite radio investors this news is very positive. Combine news such as this with confidence building news like GM's $2 billion investment into their own plants and we begin to see that the recovery in the auto sector is no longer theory, but based in facts backed up by the actions of the auto makers. Better still is that all of these European makers are long established partners for Sirius XM that likely deliver a higher take rate with transitioning promotional subscriptions into self paying subscriptions. From a satellite radio perspective there is nothing in the auto sector that could be perceived as a negative at this point.
Position - Long Sirius XM Radio