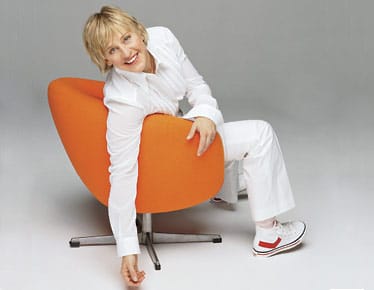 XM Satellite Radio at one time had both Ellen and Oprah. Oprah still has a channel on XM, but Ellen and XM parted ways several months ago. Now, in a poll released today, Reuters is reporting that Ellen DeGeneres has ousted Oprah Winfrey as America's favorite television personality. Did XM make the wrong decision by parting ways with Ellen? Did they bet on the right female talk show host? Should they have kept Ellen?
These questions have many potential answers, but in short, it is my opinion that XM's Oprah channel has a stronger base, and more diverse line up than what Ellen brought to the table. Oprah's channel has many shows, which serve a diverse audience and opinion. Ellen never brought that to the table with XM. While Oprah is likely a more expensive than Ellen, she brought more to the plate. More experience, more personalities, and more "accessory star power".
Ellen's popularity can not be cast aside, but perhaps her popularity stems from the type of show she delivers. Ellen is more upbeat where Oprah is more serious. Ellen is more happy go lucky, where Oprah has more depth. Oprah is simply a more mature program, and in today's economy, people gravitate towards more light personalities as an escape from reality. Oprah has gotten more political, and more serious, and that may have held her back in a popularity contest.
XM had a hit on their hands with the Oprah channel. With Ellen, they had the ability to put her picture on brochures. Oprah brings regular and consistent listeners. Ellen was more of a program that you stumbled upon. Oprah's channel is designed for radio. Ellen's was her television show. Simply stated, it is my opinion that XM was smart is saving dollars on Ellen, and continuing to work with Oprah.
So while the most recent poll may measure popularity on television, a similar poll about the radio careers of Oprah and Ellen would be no contest at all. Oprah would win hands down. I wish nothing but the best for Ellen, but in the land of satellite radio, XM has a winning channel with Oprah.
via Reuters
Position - Long XM