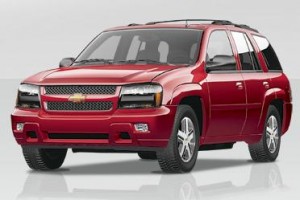 Well, it seems that the past week did not do the auto sector any favors.  Edmunds, which last week estimated December 2011 auto sales to be 1,273,000 units with a SAAR of 13.7 million has now adjusted sales guidance down to 1,230,000 with a SAAR of 13.4 million.  The auto website pre-released this news as it became apparent that the pace of auto sales had slowed substantially and would carry a material difference in the overall sales for the month.
Should the 1,233,000 number come to fruition, it would mean that December would be the second best month of 2011, falling short of march sales which came in at 1,245,000.  This would also bring a theoretical Q4 tally to 3,244,000, or 27,000 units less than Q2 sales number 3,271,000.
In my last article, "December Auto Sales Shaping Up For A Good Month - What It Means For Sirius XM" , I noted that while the sales were looking good for Sirius XM, and some of my concern was alleviated, there were still some challenges.  Now with December looking to be 43,000 units lighter, it is time to revisit some of the calculations once again.
By now most regular readers should be familiar with the tree categories of subscribers Sirius XM gets from the auto channel.  In my last article I covered that production in Q4 was looking to be softer than Q2 (Sirius XM's best subscriber quarter this year) by about 14,000 units from the two biggest partners (Ford and Chrysler).  That data remains the same.  I also noted that the trailing category of subscribers was going to be softer by about 23,000.  Neither the sales or production differences are so big that they would carry a meaningful difference.
The big difference came in the sales category, and this is where Edmunds trimming the forecast again carries a big impact.  When the assumption for December auto sales was 1,273,000, the Q4 sales number in this category was going to be 164,000 units softer than Q2.  Now with lower sales projected, that number could be even greater.  The full impact of the 43,000 fewer sales will not fall into this category, but the number will appear to be worse, not better.  A reasonable estimate is that the gap will now increase to 177,000 units, which as you can imagine is the crux of what will happen in Q4.
At this point it boils down to the final week of December.  The negative is that both Christmas and new Years are on weekends this year.  The positives are that the used car market deals should be contributing a bit more than last quarter.
The OEM channel data this Q4 will still present challenges to Sirius XM.  The final numbers from the auto channel as well as Sirius XM will be interesting to see.
[via Edmunds]