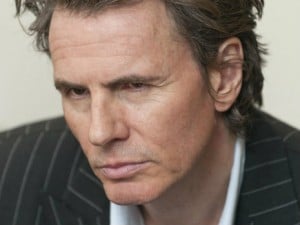 Duran Duran is one of the most iconic bands of the 80's, and if you were rocking out to the early days of MTV, you're more than familiar with their work.  SiriusXM will bring in John Taylor for an in-depth interview tonight on Author Confidential, SiriusXM Book Radio's exclusive series where iconic authors sit down for candid interviews.
The bass slapping guitarist will join Book Radio hosts Maggie Linton and Kim Alexander to discuss his memoir, In The Pleasure Groove: Love, Death & Duran Duran, in front of an intimate audience of fans and friends, recounting stories of highs and lows in his life, including his battles with drug and sex addiction.
The one-hour special will air today, October 20 at 8 pm on SiriusXM channel 80 with replays October 22 at 7 pm, and October 24 at 10 pm.  This is a golden opportunity to learn about the successes, trial, and tribulations of being a ROCK STAR!  Taylor will certainly not disappoint.