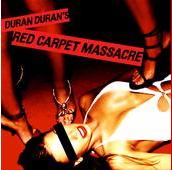 Duran Duran, the iconic British Band that became mainstream in the 80's is scheduled to roll into Sirius Satellite Radio This month in a major way. The band, promoting the U.S. release of their album Red Carpet Massacre, will debut the album track by track today, November 9th, on The Pulse (channel 9) at 12:00 Noon eastern time.
The band will take over Sirius' Super Shuffle for three days beginning November 13th at noon, and continue their influence on Sirius' satellite waves by hosting Glam As You Can on Sirius' First Wave (channel 22). Topping it off, Duran Duran will take the mic each weekday at noon on The Big 80's (channel 8), the station station dedicated to the music when the band first became a smash hit.
Duran Duran fans have something to look forward to in November.
Position - Long Sirius