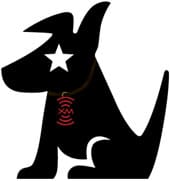 The guys at Orbitcast have come out with a prediction that the Department of Justice may come out with their decision today. In the piece, Orbitcast is careful to state that this is not based on any insider information or "DC Contacts".
Here, we have heard similar rumblings as to that which Orbitcast has heard, but throughout the merger process there have been rumors in the past that have not come to fruition. Indications seem to be that a DOJ decision has indeed been reached, and that the announcement will come at any point. The logic that it would come today, because of the holidays is something that I have heard more than once. Whether or not this latest date happens will be determined today, but one interesting aspect is how the options market will react to the information.
Options expiration happens today, and it is oft thought that the price of an equity can be impacted by options trading that closes each moth in the options market. Unlike owning a stock, an option is a contract with an expiration date. Because of that expiration date, traders find themselves under pressure when the date arrives. Sometimes there is a tendency for a stock to approach a particular strike price that ties to the options. If the DOJ were to announce today, fortunes could be made or lost based on the stock market reaction.
Will the thought that a DOJ announcement could happen today temper the movement in the options market? Only time will tell.
As pointed out in the Orbitcast article, today would be a day to announce with as little fanfare and pressure as possible. Investors have been awaiting news for some time, and ever since analysts Tom Watts and Robert Peck spoke of a decision coming, the street has been on a roller coaster ride. The anticipation is coming to its apex, and if some news is not delivered soon, the street may well find other avenues to make a stock play.
DOJ Decision today? It seems like a good day for a decision to me.
Position - Long Sirius, Long XM