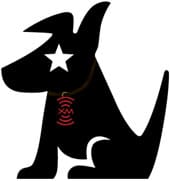 After reviewing analysts notes, and watching all of the activity that has happened over the past month, I have come to the conclusion that the Department of Justice will likely come to a decision regarding the Sirius and XM merger by Friday. The initial speculation outlined by Tom Watts of Cowen a few weeks ago spoke to the fact that the staff of the DOJ was seeking to block the merger but that Burnett would over rule the staff and recommend that the DOJ not take action against the merger.
Since those comments there have likely been some busy days at the Department of Justice. Likely, Barnett is trying to find a way to come to a unified decision with the staff. This would involve deeper discussions with Siriusand XM as well as an additional review of pertinant data. It is my assumption that these talks have been going on over the past few weeks, and that there has been enough time to hammer out an agreeable decision.
Analyst Robert Peck last week stated that he felt the DOJ decision was immenent and would be passed down this past Friday or Monday. The Peck report garnered a lot of attention, and while a decision was likely close, there were likely a few pieces still left to weigh out. Additionally, given the amount of attention, the DOJ, even if they were ready this past Monday may simply wait to announce.
The DOJ and FCC do not operate in a vacuum. These regulatory agencies share information and work together on items such as this. For their part the FCC has part of the merger in their Items In Circulation list. This circulation happened on November 20th, and is a step towards the FCC brining a matter to a vote. Now that this item has been "circulated" for a couple of weeks, the timing is getting to a point where the commission can make their decision. Most people expect the DOJ to announce first, and it is anticipated that the FCC will act on this matter this quarter.
Looking at the timeframes involved, it is quite possible in my opinion that we see an announcement from the Department of Justice this week. Quite often where there is smoke, there is fire. The speculation began with Watts, and then it was Peck that felt a decision was close. Last minute negotiation internally in the DOJ, and last minute negotiations with Sirius and XM have likely happened, and we now simply await the press release from the Department of Justice.
Sector watchers should keep well in tuned for the coming week.
Position - Long Sirius, Long XM