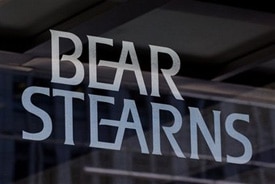 Bear Stearns analyst Robert Peck has issued a note today stating that a decision from the Department of Justice could be imminent, and may happen as soon as today or Monday. For those that recall, Peck was close to dead on target when projecting the original merger announcement. Peck joins Cowen analyst Tom Watts in the feeling that a decision is near.
Report Excerpts:
DOJ Decision Imminent -- We Remain Bullish
- Decision Imminent. Conversations with contacts in DC suggest that DOJ decision is imminent and could come as early as today or Monday.
- We Believe Staff Against, Higher Office FOR. We believe that junior staffers at DOJ recommended blocking the merger, however, the higher officer deputy officials likely disagreed with the junior staff recommendation. While the final outcome remains uncertain (and some of these issues have been discussed before), we expect Tom Barnett likely will rule along with the higher officials and announce that the DOJ will not be blocking the deal.
- Decision Hinges on Economic Analysis. We think the DOJ decision will be based on analysis of market leverage, competition, and market definition. In the discussions before the DOJ, we understand that the following points emerged (i) on competition and leverage, given high switching costs, if a satellite radio operator raises prices, consumers more likely will switch to terrestrial radio rather than to the other satellite radio operator, (ii) regression analysis suggests higher satellite radio penetration in markets with lower terrestrial radio stations, suggesting primary competition is terrestrial radio. All these point to market definition being the larger market for audio, and limited leverage for satellite radio.
- Upside/Downside. Upon a positive announcement, we expect both the stocks to appreciate - our analysis suggests XM at $20 and SIRI at $4.50. On the downside, XM could decline to high single digits as investors look for visibility into strategy, and potentially, mgmt transition. SIRI could decline to ~$3.
- FCC Likely to Follow DOJ. The FCC is on Day 175 of its 180-day timeline. While the "clock" is merely indicative, we think the FCC has been coordinating its actions with the DOJ. We expect the FCC decision near YE, with the ensuing time likely spent on negotiating concessions.
Position - Long Sirius, XM