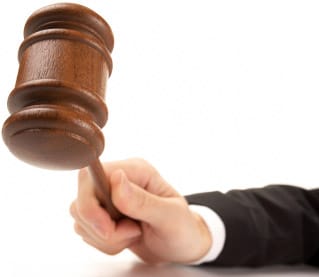 Last week I notified SiriusBuzz Premium members of some new litigation against the company.  The new cases at the time were a patent case and DeLuca v. SiriusXM.  Since then another patent case has been foiled and we now have more clarity on the DeLuca matter.
DeLuca is an employee of SiriusXM and acts as a producer.  She alleges that SiriusXM does not treat gender equally in the workplace and that sexual orientation is also at issue.  Below are excerpts from the legal filing:
1. As the Nation's only satellite radio provider, SiriusXM Radio presents itself to the public as a company with fair-minded and progressive values. But behind the studio door it engages in illegal practices -- paying women producers less and treating them worse than male producers, facilitating and condoning blatant gender and sexual orientation-based discrimination, and retaliating against those who dare to complain about such discrimination.
2. This case is about Sirius XM's gender and sexual orientation-based discrimination and retaliation, and its failure to pay overtime in violation of federal and state wage and hour laws.
3. Debby DeLuca ("DeLuca") is the Northeast's only female satellite music radio producer.
4. DeLuca never saw herself as a "female radio producer," or as a "gay radio producer," but rather as a competent and thoroughly dedicated "music radio producer" with 20 years' experience in the field. She loved being a radio producer, had a passion for it, and in many respects her life was defined by her career.
5. DeLuca's Manager at SiriusXM subjected DeLuca to overt discrimination, began taking away her "creative" channels, and paid her much less than her similarly situated male colleagues.
6. When DeLuca complained to Human Resources, Sirius XM responded with a "death by a thousand cuts" strategy to induce her to quit – i.e., taking away her remaining "creative" channels, relegating her to work with little or no creativity and work typically performed by interns and assistants, and harassing her with demeaning assignments and frivolous criticisms.
7. When DeLuca later complained to the government agencies responsible for investigating and combating unlawful discrimination, Sirius XM tried to cover up its blatant discrimination by submitting falsified information to those government agencies.
8. DeLuca's 20 year career as an accomplished radio producer has been irreparably harmed by Sirius XM's unlawful discrimination and retaliation, and DeLuca has been damaged, both financially and personally.
9. As a result of its unlawful conduct, Sirius XM is liable for, inter alia: (A) compensatory damages, back pay, liquidated damages, front pay, the value of DeLuca's lost benefits, and punitive damages under Title VII of the Civil Rights Act of 1964, as amended by the Civil Rights Act of 1991, 42 U.S.C. § 2000e, et seq. ("Title VII"), the New York State Human Rights Law, New York Executive Law §§ 296-97) ("NYSHRL"), the New York City Human Rights Law, N.Y. City Admin. Code §§ 8-101, et seq. ("NYCHRL"), the Equal Pay Act of 1963 of the Fair Labor Standards Act ("FLSA"), 29 U.S.C. § 206(d) ("EPA") and the New York Equal Pay Act, New York Labor Law ("NYLL") §§ 194, 198.1-a; and (B) unpaid overtime and liquidated damages under the FLSA, 29 U.S.C. § 201, et seq. and NYLL §§ 663.1 and §§ 142-2.1 and 142-2.2 of Title 12 of New York's Codes, Rules and Regulations ("N.Y.C.R.R.").
It appears that various actions were taken throughout 2012 regarding this employee and her claim.  In some instances it appears that the company did not turn over all required materials.  The case was re-opened and this opened the door for a suit to be filed.  The discrepancy in pay appears to be about $20,000 per year.  It appears that SiriusXM had a "75 Club".  This club was a group of producers that made at least $75,000 per year.    DeLuca was making $55,000 while male peers were making $75,000.  Essentially she was making about 75% of what her peers were making.  It is alleged that even with a supervisory position that DeLuca was paid less than several producers that she was tasked to supervise.
The complaint is substantial and dozens of pages long.  Bear in mind that the complaint is only one side of the story.  With several state and federal agencies involved in this investigation  this could prove to be quite an interesting case.