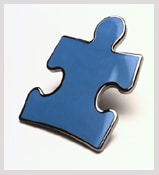 It seems that not a week goes by lately where there isn't some form of attack or negative innuendo associated Sirius XM (NASDAQ:SIRI) CEO Mel Karmazin and his planned stock sale.  While insiders selling stock is not typically seen as a positive, investors need to look past the simple fact that a stock sale is happening and see the bigger picture.
People typically make statements like: "If he thought the stock would do well then why would he sell" or "He knows the stock is going down and is getting out while the getting is good."
What investors need to do is look deeper, determine the real facts, and then plan accordingly.  Here are some facts that investors can digest:
The ONLY stock Mel Karmazin owns is Sirius XM.  All of his other investments are in tax free bonds.
Merl Karmazin owns/owned well over 100 million shares and options to buy shares.
Karmazin does not take shares for his service on the Board of Directors
On November 18, 2004 Karmazin was granted 3,000,000 shares as part of his contract
On November 18, 2004 Karmazin was granted 30,000,000 option shares with a conversion price of $4.72
On November 19, 2004 Karmazin bought 1,500,000 shares at $5.36
On January 12, 2006 Karmazin bought 1,000,000 shares at $6.21
On May 30, 2006 Karmazin bought 1,000,000 shares at $4.47
On August 4, 2008 Karmazin bought 2,000,000 shares at $1.37
On May 13, 2009 Karmazin donated his 30,000,000 option shares (which were under water) to the employee incentive plan.
On June 30, 2009 Karmazin was granted 120,000,000 option shares with a conversion price of $0.43
On February 16, 2012 Karmazin announced that he was setting up a planned sale of 60,000,000 shares for financial planning in support of his philanthropic efforts
On April 15, 2012 Karmazin exercised options on 7,850,000 shares at $0.43 and sold them under the planned sale announced in February at $1.99
On April 16, 2012 Karmazin exercised options on 5,850,000 shares at $0.43 and sold them under the planned sale announced in February at $1.98
On May 16 2012 Karmazin exercised options on 5,965,800 shares at $0.43 and sold them under the planned sale announced in February at  $2.18
On May 17, 2012 Karmazin exercised options on 5,514,900 shares at $0.43 and sold them under the planned sale announced in February at $2.23
After his planned sales are complete Karmazin will still hold shares that total over 68,000,000.
Karmazin has invested more money into market purchases of Sirius XM stock ($21,460,000) than he has received in salary ever since the day he started.
Karmazin's estimated Net Worth is $650 million inclusive of nearly $250 million in Sirius XM.
Now that we have the facts, let's take a moment to break things down a bit.  Yes, getting 120 million option shares with an exercise price of $0.43 is a wonderful thing, but the reality is, these options are what had Karmazin working as hard over the past several years.  Yes, Karmazin is a wealthy man.  Yes, he could afford to spend over $20 million on stock.  These are all resounding in the YES category.  Another YES is that Mel deserves to make money on years invested into a company.
Looking at the Mel Karmazin stock sales from a reasonable perspective would lead almost anyone to acknowledge that perhaps he has a tad more shares in his portfolio than he needs.  In realistic terms Karmazin has/had control of 128.5 million shares at a cost of $0.57 per share.  That represents a substantial investment of $73.06 million!  If Karmazin were to sell his entire stake at today's price of $1.86, he would collect $239.01 million.  Subtract out his cost of $73.06 million and you arrive at a profit of $165.95 million.  Take out taxes and he would reap less than $100 million.  Taxes are a key reason why Karmazin set up 60 million shares as a charitable endeavor.  If the remaining 68.5 million shares were all sold at once at today's price of $1.86, the result would be $127.41 million.  His cost on that $127 million would be $47.26 million.  This leaves a profit of $80.15 million.   Take out taxes and you will see that the number gets lower than most anticipate.
Mel Karmazin will be turning 69 in August of this year.   Regardless of the situation with Liberty Media (NASDAQ:LMCA), he has to be thinking about retirement.  Retirement may well be a foreign concept to the workaholic, but at some point his family is going to tell him it is time to enjoy life and get rid of the stress.  Mel has stated several times that he wants to be the captain of his own ship.  The Liberty Media situation may not allow that to happen.  Karmazin's options expire at the end of 2014.  This gives him enough time to plan his finances, set up his family the way he needs to, and move into a direction of charity that is meaningful to him.  Karmazin has likely done more already for Autism than most realize.  He is humble in that aspect of his work, but one must credit him for his tireless efforts, already substantial financial contributions, and now future contributions of time and finances that will ensure the best possible research, understanding, and livability for autism and those impacted by it.
Mr. Karmazin is indeed a wealthy man.  He got there through years and years of hard work.  He got there with risk, sweat, and even some luck.  It is his duty now to preserve that wealth, plan responsibly, and act accordingly.  I find it difficult to begrudge a man for preserving what he has and planning for a vibrant future for himself and tens of thousands of others.  I find it sickening when I hear investors in SIRI moan that Karmazin should stop these planned sales.  He has set a charitable plan in motion that will bear real fruit in years to come.  At the same time he has set himself up for the possibility that this may be his swan song at Sirius XM and in the media business.
Karmazin is not selling because he fears the future of Sirius XM.  He is selling because he embraces and sees the possibilities of what millions of dollars can do to help out charity — he is not running away.  He is planning contingencies for the various possible paths that Sirius XM may take.  At the annual shareholder meeting Karmazin stated quite clearly that he believes in Sirius XM and that no matter who owns it that it will still produce impressive numbers.  Thankfully, for Karmazin, he still has some skin in the game.
I measure Mel Karmazin not by the money he has in the bank, but instead by the very real impact he has had with various charities such as Autism Speaks.   Karmazin is selling for a very REAL reason.  While his sales may cause some short term pain for investors, instead of wallowing in a temporary devaluation in your portfolio, get uplifted by visiting Autism Speaks and seeing the real great things that are happening.