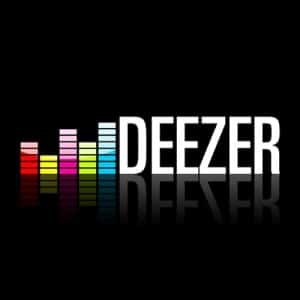 Many investors in SiriusXM Satellite Radio (NASDAQ:SIRI) have never heard of Deezer because it is not offered in the United States.   Those that read SiriusBuzz are already in the loop, because we see the importance of keeping in tune with the happenings in the audio entertainment sector.  As you can imagine, there will be a day when SiriusXM seeks to expand into new markets outside of North America.  When that happens, SiriusXM will have to go head to head against Internet Radio titans in those markets.  This includes the likes of Deezer and Spotify.
Deezer has thus far avoided the U.S. market on purpose.  The competitive landscape is simply not conducive to expansion here as yet.  That has not stopped Deezer from growing and has not stopped the France based service from setting up shop in South America as well as other markets that SiriusXM could consider in the future.  Seeing Deezer get $130 million may not seem like a big deal, but when you begin to consider the source of that financing you may see why it is so important to note.
According to Billboard, Access Industries is supplying some of the money.  Access Industries is the parent company to Warner Music Group.  Like Spotify, Slacker, and a few others Deezer has a pretty cozy relationship with record labels.  This gives these companies an advantage in the world of Internet streaming and it just so happens that SiriusXM is concentrating pretty heavily on the Internet Radio platform by rolling out services such as On-Demand programming.  Where SiriusXM is at a disadvantage is that true On-Demand, as in "I want to hear this song and I want to hear it right now" , eludes the company because it lacks direct deals with major record labels.  This issue is a central point in SiriusXM's ongoing litigation with Sound Exchange.
While investors in SiriusXM have a lot to be excited about, the longer term expansion likely has more questions at this point than answers.  In fact, the trepidation Deezer has about entering the U.S market would likely be mimicked by investors in SiriusXM as they try to expand into areas beyond North America with deep rooted consumer alliances to services like Deezer and Spotify.   Of course that is down the road, and really not of consequence today, but we do need to remember that the market is forward looking and thus keep up to pace with any audio entertainment news.  Stay Tuned!
[via BillBoard]