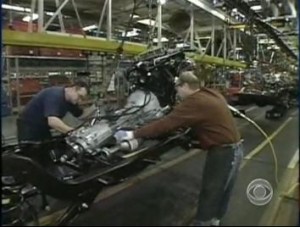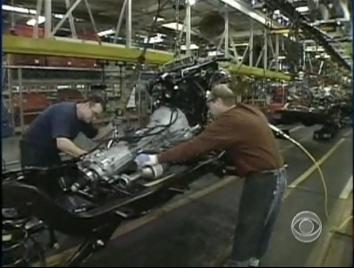 The end of April has not arrived yet, but auto sales data is beginning to filter out. The news is actually quite good for satellite radio. Last week in an article titled The New GM Should Help Boost Auto Sales, I noted that I anticipated auto sales to fall in line with March and come in at 1,066,339 vehicles sold. Analysts that cover the auto sector seem to be lining up with similar estimates. The 1 million mark is a level of sales which I attribute to "guaranteed" subscriber growth, and this has been the pattern of the past. As long as this sector sees 1 million cars sold, satellite radio will add subscribers.
As investors know, Sirius XM needs to close above $1.00 tomorrow to regain NASDAQ listing requirements. With the equity closing at $1.20 today, the compliance issue seems to be in the bag. Good auto sales projections can be viewed as added insurance that will help keep Sirius XM at current levels, and remove worry from the equation. For Sirius XM, the timing could not be better.
So what are the auto analysts saying? Edmunds is the first to step up to the plate with Jessica Caldwell projecting sales of just under 1 million vehicles. Caldwell notes that in her opinion incentives in April were not as attractive as March, and car sales fell off slightly because of it. The Seasonally Adjusted Annualized (SAAR) rate in March was 11.8 million. For April it is anticipated to be 11.2 million. Reports of a SAAR rate above 12 million seem to be well off at this point, but as the sector recovers, we will once again see this happen.
Caldwell seems to feel that incentives are dropping off, but there are indications to the contrary as well. She also has Toyota just edging out Ford for the second spot in sales. I have predicted just the opposite. We will know the number just over a week.
Incentives seems to be the central point here. Whether they continue into May will help determine the level at which Sirius XM blows the trop off of their subscriber numbers. RealCarTips.com already has an outlook for May incentives, and satellite radio investors will smile when they see that it would appear car deals will still be available next month:
According to RealCarTips Incentives will be:
GM - Some notable deals we expect are cash back rebates as high as $6,000 on some 2009 models and $4,000 on 2010 models. GM is also offering 0% - 6.9% financing on most models.
Ford - In May 2010, Ford is offering some great cash back rebates as high as $5,000 on many 2010 models. They're even offering up to $500 cash back on the new 2011 F-series SuperDuty trucks. To top it off, Ford is also offering some great financing incentives in May 2010. This includes 0% financing on some models including the 2010 Mustang.
Toyota - While Toyota has scaled back its record incentives nationwide, they are still offering 0% financing in some regions. The best deal Toyota has to offer right now is with the Tundra and Avalon. Many regions offer up to $3,000 cash back and hidden dealer incentives worth up to $4,000. Lexus is also offering some great deals including 0 to 1.9% financing on the ES 350, IS 250, and IS 350.
Nissan - Nissan is offering some exceptional incentives including up to $5,000 cash back on the 2010 Nissan Titan and Armada. You can also get up to $3,000 cash back on the 2009 Altima Hybrid. In addition, Nissan is offering 0 to 3.9% financing on most 2009 and 2010 models. Infiniti is also offering financing as low as 0% on most models and hidden dealer incentives of up to $6,000, although they don't offer any cash back to buyers in May 2010.
Chrysler - Chrysler has been forced to offer some hefty incentives to move the metal in May 2010. They're offering up to $4,000 cash back on many models. Jeep is offering up to $3,500 on most of its 2010 models. In addition, Chrysler is also offering financing as low as 0% on most models for up to 72 months.
Honda - Dealers are lower in inventory on popular models such as the Honda Civic and CR-V so deals won't be as great for those cars. Expect some good financing rates of 2.9 to 6.5% on most 2010 models. There are also some hidden dealer incentives as high as $1,500 on many of the 2010 models.
BMW - It's not surprising that BMW is now offering up to $12,500 in hidden incentives on the M6 Coupe and hidden incentives up to $5,000 on other models. BMW typcially does not give cash rebates, but they are offering low APR financing of 0.9% to 2.9% on most models in May 2010. The 2009 BMW 6 series, 7 series, M6 and Z4 have 0.9% - 1.9% financing available.
Mercedes - Mercedes usually doesn't offer cash rebates but they are offering 1.9% to 4.9% financing on most 2009 and 2010 models. As for lease deals, there are no exceptional deals being offered at this time.
I have written that Toyota would be forced into a position of running good consumer incentives through May. Now some analysts predict that auto maker will need to continue consumer friendly deals until August. While I would refrain from getting that aggressive yet, I do feel that given the landscape of the auto industry that Toyota will still be aggressive in May.
I have a healthy respect for Edmunds as well as Jessica Caldwell. They have been in this business for years, and have an understanding of the sector that commands respect. So while i disagree with Caldwell on a couple of points, our numbers are not that different. I will stick to my estimate of just over 1,000,000 units, and still feel that Ford has a shot at outpacing Toyota for April. Either way, the number will be close enough to 1,000,000 that satellite radio investors can be satisfied with the news.
[via Real Car Tips]
Position - Long Sirius XM Radio, No position OEM's