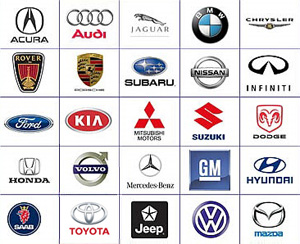 With almost all numbers in, it would appear that auto sales in April of 2010 will come in just shy of 1,000,000. About a week ago, I projected sales of just over 1,000,000 units. Part of my reasoning was that consumer friendly incentives were anticipated to continue throughout April, and GM would see continued good sales because of the good PR surrounding their early debt repayment.
I was slightly more bullish (I called for just over 1 million for April) than many analysts, but it seems nearly everyone who makes it a point to follow the auto channel anticipated good year over year results and that April sales would show a dip from March. That is exactly what happened. Kudos to the analysts for hitting the numbers so well. One projection I made that contradicted other analysts was that Ford would outpace Toyota. This indeed did happen, as Ford finished the month second only to GM. The SAAR rate when all sales are tallied should come in between 11.2 and 11.4 million units, in line with analyst projections.
Sales for the month should turn in at about 985,000 units. This is in line with industry watchers, and meets expectations of the street. While eclipsing the 1 million mark would have carried a better sentiment, the number is close enough. I have long stated that 1 million in car sales represents subscriber growth for Sirius XM Radio. With these April numbers, Sirius XM Radio is certainly off to a good start in the OEM channel. The next obvious question is what May will bring. Incentives are still out there, but have slowed a bit, and this could put a small damper on the month, but it is still early, and now that the OEM's all have their respective pecking order, it could be an interesting month.
Position - Long Sirius XM Radio