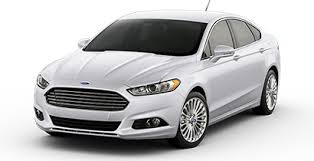 Auto Sales in December of 2014 closed out the year strongly by bringing in sales of 1,502,505 units.  This is a decent jump from 1,354,000 units sold in December of 2013.  For the entire year auto sales came in at 16,437,067 units, more than 900,000 vehicles better than the numbers of the previous year.  As 2014 started there were bullish hopes that sales could get to 16.5 million.  While that target was not hit, sales levels were certainly in the ballpark.  December was the third best sales month in 2014.  The strongest month was August, and the second strongest month was March.
The mix of manufacturers as it relates to SiriusXM was interesting.  48.58% of the cars sold this year were from manufacturers that offer an unpaid satellite radio subscription.  Unpaid trials are not counted as subscribers while on the service, nor as de-activations if they do not keep the service.  If, after the trial, the consumer elects to keep SiriusXM, they are then counted as self-pay subscribers.
38.67% of the cars sold in 2014 were from manufactures that offer a paid trial to the service.  These cars are actually counted as subscribers when the vehicle is manufactured.  They will count as de-activations if they do not keep the service, and will transition from the category of subscribers in promotional periods to self pay subscribers if they keep SiriusXM.
The last category are manufacturers that count as subscribers when the consumer buys the car and is in a promotional period.  This category accounted for 12.76% of the cars sold in 2014.  These are counted as promotional subscribers during the free trial.  If they do not keep the service they are counted as a de-cativation.  If they keep SiriusXM, they shift to self-pay subscriber status.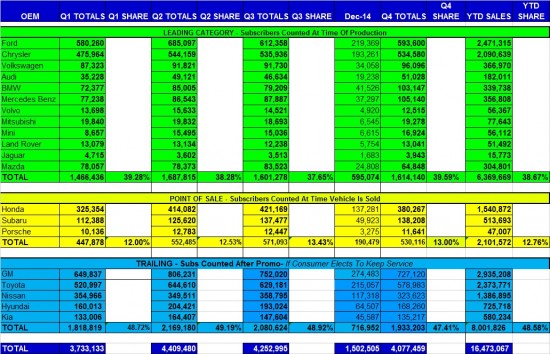 As we shift into 2015, expectations are high.  Analysts are anticipating that sales could reach a 14 year high in 2015 with sales coming in at over 17 million vehicles.  Some analysts are even looking at numbers as high as 17.5 million.  This would bode very well for SiriusXM in that the company relies on new car sales in a big way to gain market penetration.  Stay Tuned!