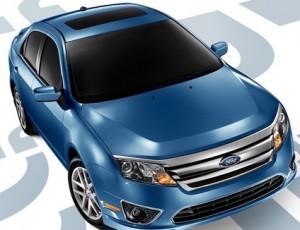 As anticipated by this site and experts that follow auto sales, the figures that came in were more than impressive. Earlier in the month December sales were projected to come in at 1.13 million. The actual figures bested those estimates with the closing month of 2010 bringing in 1.144 million in new car sales.
This represents one of the best months of 2010 and the news gets even better. Previously in the year strong sales were boosted by fleet sales. In December there were nearly 1 million cars sold to retail consumers!
As I have oft stated, 1 million cars sold each month bodes well for Sirius XM. It is a magic number of sorts that allows the company to keep various metrics including subscriber numbers and churn at what the street would consider acceptable numbers. With an additional 144,000 cars sold above the 1 million mark the subscriber tally should benefit, in addition any concern about a weaker retail in Q4 can be offset.
It is estimated that between 60% and 65% of new cars sold come with a subscription to satellite radio. In theory nearly 700,000 subscribers were added in the OEM channel in December alone. Combine that with decent November and October numbers and the OEM channel should deliver about 2 million subscribers in Q4.
The beauty of this sales spike is that it is not tremendously steep. Sirius XM has costs associated with OEM installations, and big swings in auto sales can reek havoc on some metrics. In contrast, the 11% spike this December is a number easily managed by Sirius XM and absorbed in the metrics. Sirius XM has executed the OEM channel with brilliance throughout 2010 and with auto sales gradually rising they should have no trouble taking advantage of increased sales in 2011.
For the entire year nearly 11.6 million cars were sold. Sirius XM's Mel Karmazin has based company guidance on sales of between 11 and 12 million. With auto sales hitting the top of that range there should be little surprise when Sirius XM announces that they not only met but exceeded their guidance for the year.
One concern investors and the street have had with Sirius XM was their ability to continue to grow revenue. With stronger and stronger auto sales growth can and will happen. In addition, their latest announcements regarding streaming of content via apps should have a decent percentage of satellite radio subscribers opting for an additional cost of $2.99 per month. This will also be a revenue boost.
For investors in satellite radio this news could not have come at a better time. Sirius XM recently tested the mid $1.70's as we outlined here late last week. The company has yet to release any news on financial and/or subscriber metrics and in addition the Consumer Electronics Show (CES) is ramping up with hopes of hearing some hints on what Satellite Radio 2.0 will bring. The auto sales figures may well allow for consolidation at current levels with other pending news adding strength to this base. Of course some caution has merit, but the stars seem to be aligning for this equity to remain strong.
As we consider the OEM channel, the December sales figures give us a hint as to how Q4 panned out. The bigger story is the potential recovery we are seeing in the OEM channel. Going into 2011 it would appear that annual auto sales of 12.5 million or higher is a distinct possibility, and the confidence level in Sirius XM can improve even more based on that news alone.
Position - Long Sirius XM Radio