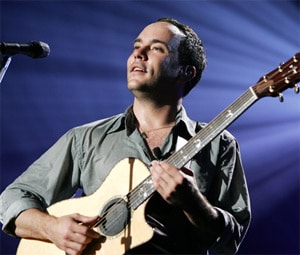 It was announced today that Dave Matthews Band is set to host their own music channel on Sirius XM's Jam_On channel, Sirius ch.17 and XM ch.56, which will debut on June 1st starting at 12pm ET through June 8th at 3am ET.
It should come as no surprise that the launch of Dave Matthews Band Radio coincides with the band's release of their latest studio album, Big Whiskey and the GrooGrux King, which will be released worldwide Tuesday, June 2nd with pre-orders available now on Amazon at 47% off!
Listeners will hear DMB music 24/7, including everything from the band's early days to live recordings from the band's archives to every song from Big Whiskey and the GrooGrux King. The exclusive channel will feature Dave Matthews, Carter Beauford, Stefan Lessard and Boyd Tinsley personally introducing each song on the new album and sharing behind-the-scenes stories about the making of the record. Additionally, Dave Matthews Band Radio will broadcast a different live concert recording at 9:00 pm ET each evening June 1st through June 7th.
It should also be noted that the new album will actually be available for streaming on Pandora beginning May 25th, making DMB the first artist to use Pandora to debut a studio album. Starting May 25th, DMB fans will be able to stream the album in its entirety at pandora.com/davematthewsband.
Die hard fans love to get their hands on sneak peaks before an album is even released and it would seem this could have been a great way for Sirius XM to flex their muscle rather then playing second fiddle to the likes of a simple internet radio company. One can only hope that both Sirius XM and the artists can get together for more exclusive type launches in the near future.