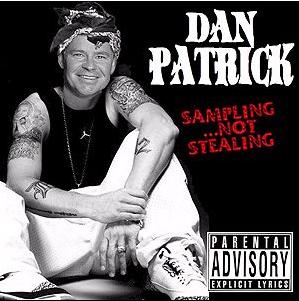 Sports talk show host Dan Patrick will be joining the XM satellite Radio line up according to a press release issued today. The Dan atrick show began syndication in October and is widely known for his work at ESPN.
Fans across the country can hear Patrick's renowned insight and humor on "The Dan Patrick Show" on XM Sports Nation (XM channel 144) every weekday from 10 a.m. to 12 noon ET/7 a.m. to 9 a.m. PT.
"We are excited about being part of XM Satellite's powerful programming line-up," said Dan Patrick. "The Dan Patrick show has quickly developed a strong terrestrial radio affiliate network and we look forward to expanding our reach to XM's millions of subscribers from coast to coast. When we launched the show, it was our goal to provide an unparalleled listener experience and we are thrilled to bring our program to America's number one satellite radio company."
"People who love sports love to listen to Dan Patrick on the radio, and now you can hear Dan on XM wherever you are, from coast to coast," said Kevin Straley, XM senior vice president of news, sports, and talk programming. "Dan Patrick is one of the biggest names in sports broadcasting, and his show is a fantastic addition to XM Sports Nation on channel 144."
Patrick continues to make national news by interviewing some of the biggest names in sports and entertainment. Senator John McCain, U.S. Rep. Tom Davis and former Oakland A's slugger Jose Canseco all made headlines on "The Dan Patrick Show" with strong comments about baseball's steroid scandal. Other notable guests include David Beckham, Wayne Gretzky, NASCAR's Tony Stewart, Mavs' owner Mark Cuban, Artie Lange of the Howard Stern Show, Lakers Coach Phil Jackson, skateboarder Tony Hawk, Red Sox pitcher Curt Schilling and comedian Dennis Miller. The show is distributed by The Content Factory on a variety of media platforms, and can now be heard on more than 80 terrestrial radio stations and in eight of the top ten markets in the U.S.
[Via Yahoo Biz]
Position - Long XM