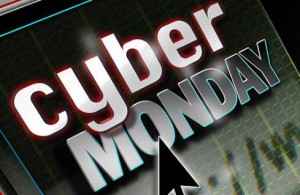 Savvy shoppers and deal seekers traditionally brave the cold, long lines, and throngs of people each year on Black Friday in search of great deals for their holiday gift giving. Real savvy shoppers wait until Cyber Monday and score even better deals on the Internet from the comfort of their own home.
If you are looking for some great deals on satellite radio you don't have to look any further than Sirius Buzz site sponsor TSS-Radio! The folks at TSS-Radio have been in the satellite radio business for years, and their customer service is second to none. They have some great deals on satellite radio this Cyber Monday, and one deal even puts cash in your pocket!
TSS-Radio has a wide selection of gift options that cover every category. Whether you are shopping for a gift for someone special, or you are seeking out gifts for several employees, the staff at TSS-Radio is available to assist. Take advantage of these terrific deals from TSS-Radio.
Happy Holidays