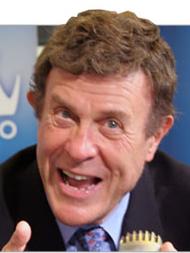 Radio icon Cousin Brucie and Sirius Satellite Radio announced a multi year deal today that will keep the oldies D.J. at Sirius. Brucie's "Saturday Night Party", first launched in 1958 will see it's 50 year anniversary and beyond. Saturday Night Part airs each Saturday from 8 till midnight on 60's Vibrations (channel 6). Cousin Brucie will also host "Rockn' With The Cuz" each Wednesday from 5 till 9 on the same channel. Brucie spins fan favorites from three decades of music. Also part of the deal are special broadcasts from locations such as the Rock N Roll Hall of Fame.
"Cousin Brucie has been a beloved icon in the hearts of music fans and a staple on their radio dial for over four generations," said Scott Greenstein, President, Entertainment and Sports, SIRIUS. "He is a trusted authority and the definitive voice of the Oldies music from the 50s and 60s. SIRIUS is thrilled to continue bringing Brucie's talents to his devoted national audience and future generations of music fans."
"I have made the choice to continue my career at SIRIUS because of the creative freedom I have been given and the opportunity to continue to grow, and because of SIRIUS' commitment to the genre," said Cousin Brucie. "SIRIUS allows me to reach my entire national audience. I am thrilled to be a part of the future of radio."
Position - Long Sirius, Long XM