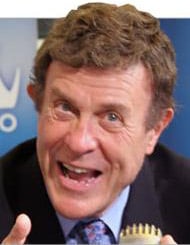 Sirius Satellite Radio D.J. Cousin Brucie has expressed his support for the merger between Sirius and XM in a letter to the FCC. In the letter Cousin Brucie stated;
"I am proud to have been a part of the evolution of the audio entertainment market it has developed from AM to FM to satellite and all the other options available to today's listeners. The merger of Sirius and XM will ensure that satellite radio remains a strong alternative to ubiquitous Top 40 stations that often neglect other kinds of programming."
Cousin Brucie recently renewed his contract with Sirius Satellite Radio.
Position - Long Sirius, Long XM