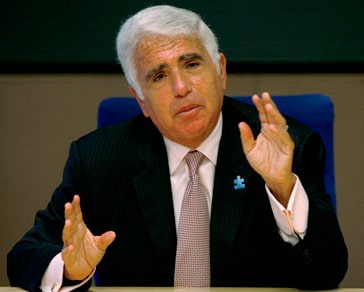 Liberty Media (NASDAQ:LMCA), the company that is on the cusp of taking control of SiriusXM (NASDAQ:SIRI), had its Q3 conference call today.  As expected there was some discussion regarding the satellite radio provider.  One central piece of that discussion was the hunt for a new CEO at SiriusXM.  Liberty had stated that they will be the main driver behind the new selection, and when pressed for more detail, hinted that a replacement for Karmazin could be months away, and perhaps as much as 6 months away!  That begs the question... what happens when Mel leaves his CEO post just 3 months from now?  Is it possible he could wind up on a month to month extension?
While this is all fun speculation, the reality is that I see two possible paths.  The first path is that a new CEO will be identified prior to Karmazin leaving.  The second is that current CFO David Frear would step up, at least an interim basis, to take the reigns.  Yes, it is possible that the company could extend Mel, but that would be a very expensive proposition that would not really deliver any material benefit.
Liberty's Greg Maffei did state that the search for a new CEO is active and that the committee is working on a list of very qualified people to lead SiriusXM going forward.  This will be interesting in that Liberty will want a CEO in place that not only keeps SiriusXM on the right track but also understands the dynamics of the Liberty stake and the intentions of the media giant.  Stay Tuned!