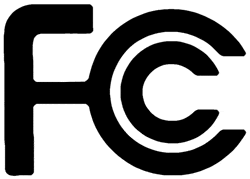 The FCC has issued a decision that effectively bans exclusive deals between telephone carriers and apartment building owners. The issue centered around the fact that a telephone carrier choice was taken away from consumers because apartment building owners had an exclusive relationship with a specific telecom carrier.
The new FCC regulation not only applies to future contracts, but also applies to all contracts that already exist. The immediate result is that consumers can now choose which telecom carrier they want to do business with. The FCC found that these exclusive deals hurt consumers as well as competition. Perhaps the most important aspect in the issue is that the FCC felt that the exclusive telecom arrangement spilled beyond the phone, and extended to television as well as Internet offerings. Consumers were unable to take advantage of bundled offerings because their building may have had a relationship with a carrier that did not offer the Internet and television offerings that the consumer wanted.
How does this tie into SDARS?
As many are aware, Sirius and XM each have exclusive relationships with various auto manufacturers. If you buy a GM, you are locked into XM. If you buy a Ford, you are locked into Sirius.
One concession that has been brought to the FCC is the exclusive relationships with OEM's. Ibiquity, Slacker, U.S. Electronics and others have expressed concern over the OEM deals that SDARS has established. From a regulator standpoint, it may well be that these exclusive deals get a deeper look. Given the sentiment of the FCC on the apartment telecom issue, it would not surprise me if the regulators seeks some sort of concession along a similar vein in satellite radio.
From my perspective, this type of concession does not give me a lot of heartache. I have no issue with consumers having the ability to use the service they want to use. Whether Sirius and XM would agree with my opinion is unknown, but time will tell as to whether such a concession is sought by the FCC.
Position - Long Sirius, Long XM