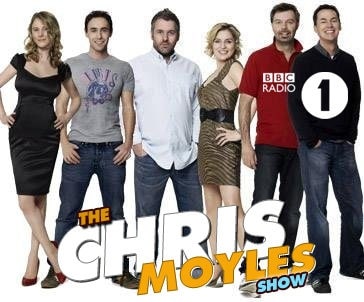 He is well known in the United Kingdom, and in many ways is the European Version of Howard Stern. According to RadioInfo it has been rumored that Moyles may come to the United States in a multi-milion dollar deal with Sirius XM. The rumor is especially interesting in that Howard Stern himself is in the midst of contract talks with Sirius XM and his last show is currently slated for December 16th.
Could Moyles be a Stern replacement? Likely not, but he could be a Stern alternative or perhaps even carry a show on the Howard Stern channels. With Stern channel personality Bubba The Love Sponge seeming to rant against satellite radio continuously in favor of internet Radio site RadioIo, there could well be room for Moyles to do an afternoon show if Stern stays, or even a morning show if Stern leaves.
Another interesting dynamic is that satellite radio certainly must have some cache to even get a talent like Chris Moyles to consider what could only be described as a life changing move. Clearly a national and ever growing audience are attractive attributes of Sirius XM that make the satellite radio provider an attractive destination for talent.
Moyles current contract is slated to end in July of 2011, but as recently as September he was railing against BBC because he had not been paid in 2 months. A move of some sort is afoot for Moyles. Sirius XM would be smart to grab him up and maintain an even greater content advantage over their competition.
[via Radio Info]
Position - Long Sirius XM Radio