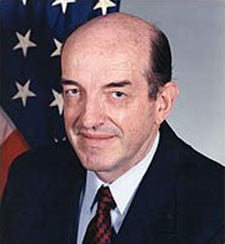 FCC Commissioner Copps has opted not to bring a counter proposal to the table, and simply go with a "NO" vote on the proposed Sirius and XM merger.
According to the Wall Street Journal, Copps rendered his decision on Monday, July 22nd. The "NO" vote by Copps represents the first commissioner to go against the proposed merger. The merger now has had three of the five commissioners cast their votes:
MARTIN - YES
MCDOWELL - YES
COPPS - NO
ADELSTEIN - UNDECIDED
TATE - UNDECIDED
It is widely anticipated that commissioner Tate will vote in favor of the deal, but wants some "teeth" in the deal to ensure regulatory compliance. Adelstein has offered a counter proposal to the Draft Order Issued by Martin, and has stated he is open to negotiation.
Most who follow the sector believe that Sirius and XM are negotiating with Tate, who in theory would want fewer concessions than Adelstein, in hopes of obtaining the third vote needed.
Position: Long Sirius, XM.