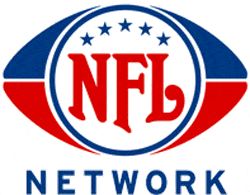 As long as satellite radio has been in existence, there has been a debate of what is more important….Content or Distribution. Some argue that Content Is King while others believe that distributing your service is the silver bullet. The true answer is that BOTH content and distribution play very important roles in this business. Howard Stern is an important content piece of Sirius' content offering, but on the other hand, GM was a major player in getting satellite radio off of the ground. Both were expensive propositions, and both help make satellite radio what it is today.
There is perhaps no better example of this than this Saturday's NFL game between the Undefeated New England Patriots and the New York Giants. The game was slated to be aired exclusively on the fledgling NFL Network. The problem with this is that the NFL Network is only available to about one third of the country, as it is not distributed by many cable operators.
The issue is not that cable operators do not want to carry the NFL game. The problem is that the NFL wants their network to be included in the "basic tier" package offered by cable operators, and that the NFL wants 61 cents per subscriber. This boils down to the NFL network bringing in mega bucks because they would effectively collect cash from each and every subscriber whether they were a fan or not.
Cable operators obviously want a piece of the action, and because they control the distribution they are fighting for their fair share. Thus we have desirable content on the part of the NFL and a distribution network in place on the part of the cable companies, and a stale mate that leaves the fans with no way to catch the game.
To their credit, the NFL Network has now cut a deal with CBS and NBC to televise this Saturday's along with the NFL Network. This will make the Patriots chase for an undefeated season available for all fans to watch, but still does not really resolve the issue of what will happen in the battle between distribution and content. Likely those negotiations will continue throughout the playoffs and the summer.
All of this brings us to the point of A-La-Carte programming. Can it work on television? Satellite radio has committed to the FCC that they will bring A-La-Carte programming to SDARS, and perhaps this will provide some sort of future template for how consumers gain access to their audio/visual media. Satellite radio's proposal is not a full A-La-Carte choice. There are basic packages that include a specified number of channels. However, it is more fully customizable than what consumers currently get on television, which is still primarily package driven rather than individual channel driven.
In real terms we will likely never see true A-La-Carte programming soon. Profitable channels help offset other channels that do not bring in as much revenue. With a demand for diverse programming, there is a need to package some things together. For example, asking an ethnic channel that represents a very small portion of listeners to be self sustaining would likely spell the end for such channels. Tying those channels together with more popular programming allows that diverse programming that is valuable to some listeners to exist. The mainstream content helps support the content that is listened to by a niche audience.
The satellite radio merger promises an A-La-Carte option that consumers have not yet seen, and the FCC is likely giving a great deal of consideration to how such a system will be implemented, and what assurances there are that will make sure it succeeds. Without the merger, satellite radio has stated that such a concept is not financially viable. The FCC has had a goal of getting A-La-Carte programming to the consumer. At this point their best chances of doing so, and having some control over how it is implemented, rests with the Sirius and XM merger.
By the way, the Patriots and Giants game is also available on Sirius.
Position – Long Sirius, XM