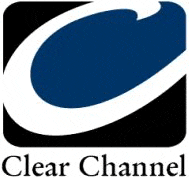 Clear Channel is against the merger between Sirius and XM. They state that the merger would create a monopoly, and give satellite radio competitive advantages. Clear Channel speaks of their terrestrial radio business, but always seems to neglect the other aspects of their business.
SOME ITEMS TO NOTE:
On their website, Clear Channel offers some interesting facts as well as an interesting Myths vs. Facts section that they never seem to mention to the FCC.
MYTH: Consolidation in the radio industry is at dangerous levels.
CLEAR CHANNEL STATEMENT OF FACT: Radio is the least consolidated segment of the media industry -- by far according to The Herfindahl-Hirschman Index, the metric often cited by the Department of Justice. Specifically, the top-5 music companies account for 85% of that industry's market share; the top-8 film companies account for 84%; the top-10 cable companies account for 67%; the top 6 ad agencies companies account for 65%; and the top-10 radio companies account for 43%.
Is Clear Channel saying that the radio industry has less consolidation than other industries? If this is the case, how then can consolidation of two players that make up less than 5% of the market be so dangerous?
MYTH: Clear Channel Radio dominates radio in the United States.
CLEAR CHANNEL STATEMENT OF FACT: There are more than 13,000 radio stations in the United States and 3,800 station owners. Clear Channel Communications owns just 9% of U.S. radio stations and represents only 18% of the industry's revenue.
Interesting. Clear Channel makes up 9% of the market and Sirius and XM combined make up less than 5%.
MYTH: Clear Channel is not committed to local news.
FACT: Clear Channel Radio is committed to providing communities with the highest quality local news. Specifically, Clear Channel Radio has 110 news bureaus employing approximately 500 local news reporters focused on the gathering, support, and production of local news throughout the country. In addition, the Clear Channel News Network and Clear Channel News Wire service are focused on providing small, medium and large size markets with locally focused news. Clear Channel Radio also partners with other local and national media outlets to bring its communities the highest quality local news, including local television stations, newspapers, as well as major Television Networks such as ABC and NBC news.
Due to Clear Channel Radio's extensive news operations and large number of in-market reporters in middle and small-sized markets throughout the U.S., Clear Channel Radio's news correspondents are often the first to report major local news developments that gain national attention. For example, the local Clear Channel Radio news reports and feeds were picked up by both CNN and ABC News for the first three hours after the Columbia Shuttle disaster -- from Houston, Cape Canaveral and Nacogdoches, Texas -- until the national networks could get correspondents to those sites. Clear Channel Radio also had an embedded reporter in Iraq.
So Clear Channel owns over 1,100 stations and 110 new bureaus. That means there is one news bureau for each 10 stations - each bureau has a staff of 4.54 people. How exactly do 4.54 people deliver the local news to 10 stations? How was the shuttle disaster a local story? It was a national story. This is why it received national attention. Perhaps this cites a good example of just how far terrestrial radio has strayed from their local roots.
MYTH: Clear Channel Radio beams homogenized programming from central locations.
FACT: Radio is a local business and Clear Channel radio stations are managed and programmed locally based on extensive audience research. It's why we employ 900 local Program Directors.
Clear Channel says this where it suits them. However, in their latest 10K Clear channel stated, "This distribution platform allows us to attract talent and more effectively utilize programming, sharing the best and most compelling content across many stations."
MYTH: Clear Channel Radio programming relies on air talent imported from outside local markets.
FACT: Clear Channel focuses on local personalities and local information. Air talent importations constitute less than 9% of our total programming using popular personalities with broad appeal. The majority of voice tracking relies on on-air personalities within the local market, broadcast in the overnight hours.
One of the crown jewels of Clear Channel is Premiere Radio. Premiere Radio boasts, " 90 radio programs and services to more than 4,600 radio affiliations and reaches over 190 million listeners weekly. Premiere Radio is the number one radio network in the country and features the following personalities: Rush Limbaugh, Jim Rome, Casey Kasem, Ryan Seacrest, Glenn Beck, Bob (Kevoian) & Tom (Griswold), Delilah, Steve Harvey, Whoopi Goldberg, Blair Garner, George Noory, Maria Bartiromo, Ty Pennington, John Boy and Billy, Matt Drudge, Art Bell, Donald Trump, Big Tigger, Bob Costas and others. Premiere is based in Sherman Oaks, California, with 13 offices nationwide" So, is it local or is it not local? Clear Channel is delivering content to not only their 1,100 stations, but many stations beyond that. Clear Channel, through Premiere Radio has a strong hold on a lot of top talent that is not available on satellite.
Clear Channel has some other interesting conflicts:
They have told the FCC that "HD Radio is not a meaningful threat to satellite radio - not now, and not for some time. They have a differing tune for investors and consumers when referring to HD Radio...."It's the most significant advancement in radio broadcasting since the introduction of FM stereo more than 50 years ago."
They often fail to mention the newer distribution platforms when speaking to the FCC that allow them to broadcast nationally. Clear Channel has sated these facts to investors:
They are gaining exposure in alternative devices..."The FM radio feature is expected to be integrated into MP3 players and cell phones. This should expand listenership by putting 'radio into every pocket' with free music and local content and represents the first meaningful increase in installed radios in the last 25 years."
So they emergence of these new devices must mean something after all
They are developing HD Radio which will mean better sound quality, more stations, and new advertising opportunities.
They are using the Internet. Clear channel stated that in December of 2007 that they had 11.4 million unique visitors, making them one of the top five music websites. This gives radio stations a national, if not global footprint.
They are active in getting into the mobile environment. Getting into a cell phone increases their ability to attract listeners, and gives listeners almost unlimited rage.
They have developed Format Lab, a collection of 45 internet radio stations that are free of censorship and FCC regulations.
Clear Channel is worried about the merger because it will enable satellite radio to be a more effective competitor. Terrestrial radio is not in any real danger. They simply want to keep as big a slice of pie as they can. They even mentions SDARS as a competitor in their SEC filings.
Clear channel is not the "evil giant". They are simply a player in an industry making efforts to protect what they consider to be their turf. Here is a hint. Give people what they want to hear, and you will have listeners.
Position - Long Sirius, XM. No Position Clear Channel.