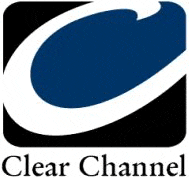 The private equity buyout of Clear Channel was approved long ago, but with debt markets in turmoil, the Financial institutions that were the money behind the deal seemed to get cold feet. The $39.20 buyout price simply became too steep. The issue went to litigation, as Clear Channel and Bain sought to force the lenders to honor their side of the deal. Finally, all sides have come to an agreement.
Clear Channel will now be bought for $36 per share. While the new price is lower than the original, shareholders, fresh of of a stock price in the high twenty's only a few weeks ago, will likely ratify the new sale price. With the Clear Channel issue now complete, radio sector/media watchers have one less buyout/merger to worry about.
"We are very pleased to have reached this accord with our sponsors and the banks funding the transaction," says Mark Mays, Clear Channel's chief executive. "This revised agreement is a win for our shareholders because it provides them with substantial value and certainty, while avoiding the delay and inherent risks associated with complex litigation."
Via Charolette Business Journal
Catch Sirius Buzz Radio Live Each Thursday At 10:00 PM - Replays Available
Position - No Position Clear Channel